Because picking a new doggy up from the airport can be overwhelming, we wanted to provide a blog post with some essential tips and things to pack to make your rescue doggy pick up a breeze! Because all airports are very different, please be sure to find your airports International Arrivals terminal as all dogs arriving from Asia will be landing there.
Items to Pack-
Bunny's Buddies tote bag, a cute way to pack your goodies!
Scissors to cut door zip ties.
Food, water, and treats for the car ride home.
Bowls for the food and water.
Collar and leash.
$10 cash to tip airport staff that rolls the dogs out.
A car large enough to fit the dog's crate, it can not stay at the airport.
Blankets and cozy items for the car ride home.
Dog wipes in case the dog has poopy or peed on paws from the long flight.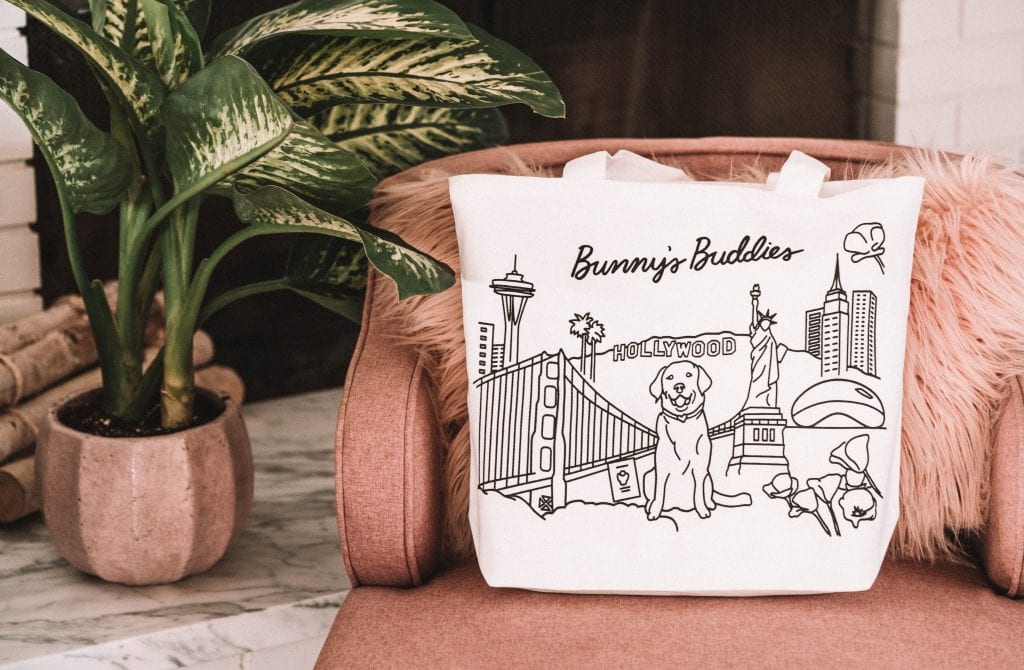 How to Find The Dog-
Arrive at the International Arrivals terminal 30 minutes before flight lands.
Find the information booth and ask where the pet relief station is. This is where you will want to take the crate and open it there so they can potty ASAP.
Airport staff will NOT know anything about this process as they do not handle the shipping of the dogs.
You can ask the info booth where the flight # will exit so you can be at the correct location.
Check the arrivals screen for your dog's flight so you know when it lands and if it's on time.
Wait outside the exit doors, customs clearance can take from 30 minutes up to 2 hours.
Once you see a pet crate exit, check to see if those are your dogs!
If they are, guide the worker to the relief area where you want the dog to exit.
Once the dog is rolled out, tip the worker $10 cash, he will then leave.
Make sure the crate is sturdy and level, cut any zip ties off, set up food and water station.
Grab the leash and collar to prepare for the opening of the crate.
Open the metal crate slowly, if the dog is scared or does not want to exit, leave them inside until ready.
Once the door is open, do not remove the dog until 100% secured with leash and collar. Remove.
Take to potty ASAP, let potty 5 minutes then return to get food and water.
Because airports are hectic, the sooner you can leave, the better OR find a quiet area to unwind.
Once ready to leave, pull the car to curb, load crate and dog, and go!
Overall, it will be a wild 30 minutes or so but once the above is complete it should be smooth sailing. If you run into any problems, feel free to text or call us at any time! 858-630-7420, thank you for helping out a doggy in need. For other important blogs, please check out-