Starting a dog rescue heavily relies on amazing people just like you stepping up to offer these abused animals a second chance at life so thank you in advance for visiting our site to learn more about the adoption process. If I am being honest, I had no idea how hard or complicated rescuing dogs is until I started doing it myself so I wanted to write a blog on the entire process and what you can expect. As you know, these dogs are rescued from very bad situations so finding the perfect home is critical. To make this process a bit more clear, here are some frequently asked questions that can help you understand the intensity of this mission.
To make this process a bit more clear, here are some frequently asked questions that can help you understand the intensity of this mission. For some more basic FAQ, head here.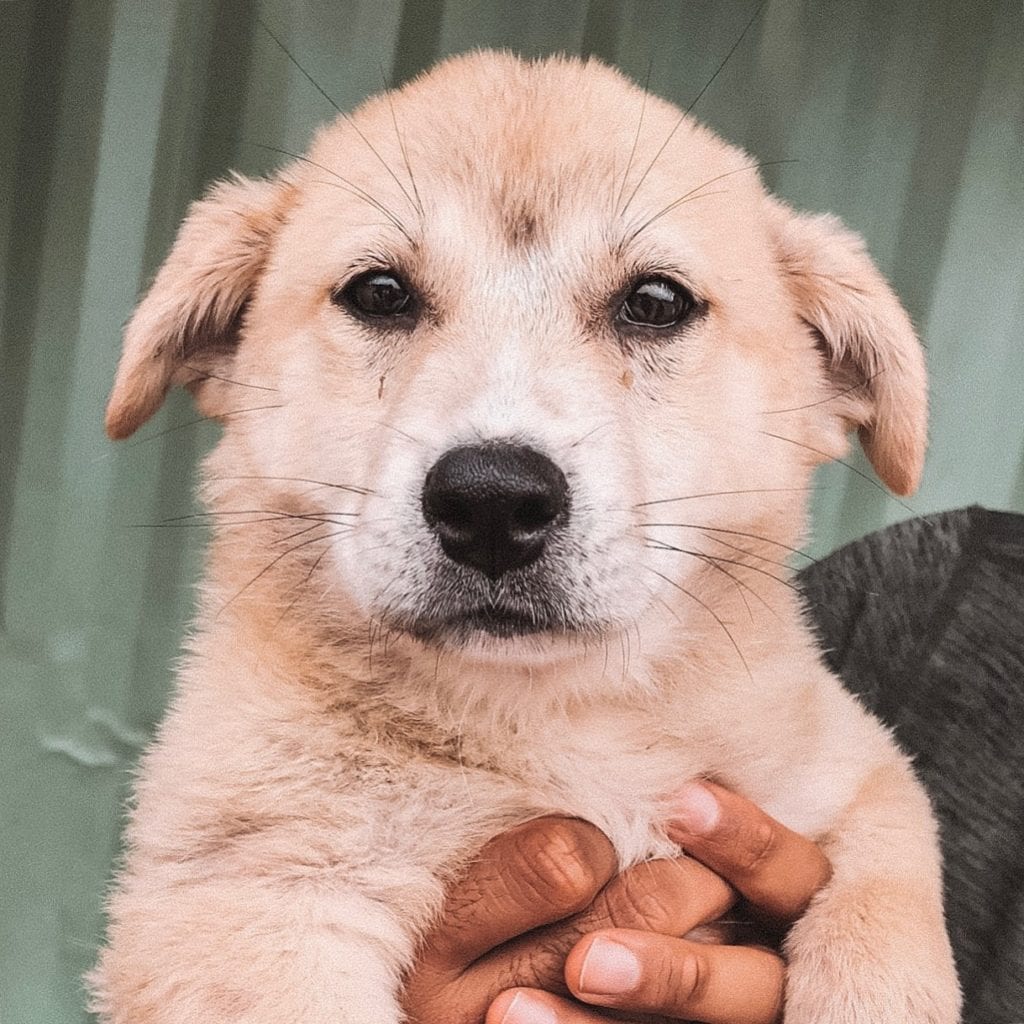 Where Do The Dogs Come From?
The majority of the dogs from Bunny's Buddies are currently imported from China and Korea, most of them from slaughterhouses, meat trucks, kill shelters, or just strays rescued off of the street. Stray dogs are at high risk for capture so keeping them off the streets is the key to saving their lives.
Where Do The Dogs Come To?
Right now, we are currently flying the dogs from Asia to major cities with direct flights. While you may have an international airport close by, not all direct flights from Asia fly into all airports. Because we must book the most affordable option with the shortest duration, we are limited on where we can fly dogs to.
The most common airports we fly to are LAX, JFK, SFO, SEA, and ORD. All new homes must be able to have someone meet their new dog at the decided airport when they land so you must be able to pick up from one of the above airports. LAX is the easiest airport for us to get dogs to so if you are able to travel to LAX for a pickup, you will have a better chance at approval. Many homes fly in and then rent a car to road trip home. This is actually an amazing way to bond with your new pup.
Can I Adopt in Canada?
Yes! While we do not fly dogs into Canada right now with Covid, many of our past adopters fly into LAX and drive their dogs back home. Canada requires proof of rabies that all of our dogs come with. It is not "easy" by any means but with a little planning and persistence, it's doable. We hope that in time, flights resume to Canada but for now, they are not.
Are the Dogs Healthy?
All of the dogs from Bunny's Buddies cannot be imported into the USA without proper health documentation, immunizations, USDA permits, and health clearances. Before leaving Asia, all dogs must pass a 2-month quarantine, all dogs must be vaccinated, all dogs must clear various PCR panels and all dogs must be spayed or neutered. As you can imagine, these dogs are around tons of other dogs so even if the dog is cleared as healthy, things can show up later on or come out after travel. We suggest taking all new dogs to a trusted vet within 24 hours, especially if other dogs are in the home.
Are The Dogs Potty Trained?
As you can imagine, these dogs are most likely not potty trained or trained to do anything but fear humans at this point. These dogs have been put through hell and back so having no expectations for them is best. It's also very hard for us to promise the dog's behavior. Some dogs are better than others as they may be stolen pets with training, however, others may be totally stray and in desperate need of human restoration. We advise every new home to treat these dogs as if they are new puppies so be prepared to train them if needed. We will also disclose any dog with more serious needs as our main goal is to get each dog with the very best home for them.
Are They Good With Kids?
Again, this is a hard question to answer as these dogs are living in quarantine where there are no kids around to study this. All possible adopters should be prepared to supervise the relationship between child and dog until you are comfortable, or, simply do not take the risk knowing it's not guaranteed. Once you adopt the dog, it is forever so if you are only worried about the child's safety and not the dog's equally, it's best to wait. I would personally feel safe bringing a dog home to my family but only if I knew I had the time and training to work through different scenarios with both child and dog. This process should only be done if you are in a position to work with the dog to see how they do around kids.
Are They Good With Cats?
There are no cats in our shelters to know this and even then, the relationship between your new dog and the current cat would be entirely dependant on their unique personalities and your management. If any rescue promises their dogs are "good" with other animals without warning you that any two animals can not get along at any point, that is a red flag. Animal and human relationships depend 100% on the adults in the home to establish and monitor slowly, over time.
What is Their Mental Health?
Many of these dogs can be depressed, fearful, or scared, that is the honest truth. The depression and damage vary per dog and scenario as those rescued as strays are usually less traumatized than those actually rescued from a slaughterhouse actively torturing them. We will always notify you of these details but this process is best for those that understand nothing can be promised and all homes should be prepared to handle some trauma.
Because these dogs come from various scenarios and information is limited, we do our best to provide as much info beforehand as possible. The only people that should adopt these animals are people that are prepared to confront and conquer any problem that comes their way. If we see any major trauma or behavioral issues, the dogs will go to training before they are adopted out to ensure everyone stays safe, them included.
Does it Cost to Adopt?
Yes. Getting the dogs rescued, healthy, and to the USA is no easy task! So much goes into this. Each dog is considered homeless once saved which means they have $0 to their name. There is no budget or funds for saving them other than what each group fundraises. To rescue, medically treat, vaccinate, PCR test, spay/neuter, transport, board, feed and place the dog into a new home runs us about $700- $7,000 depending on each dog's medical situation. Bunny's Buddies does NOT profit off of any dog and the adoption cost is simply covering a small portion of the dog's debt.
Adoption costs vary per dog but they range between $750 – $850. Keep in mind, you are also getting a new best friend, many being purebred dogs, at a much lower rate than a dog from a breeder. Of course, these dogs come with more needs which is why we try to keep the cost more reasonable. We use donations from our amazing community to offset the difference.
What Kind of Home Does a Rescue Need?
The perfect home for a rescue is a home that is committed 100% to the dog's happiness. While we prefer homes with nice, enclosed, safe yards, we will not rule someone out for not having a yard, as long as you are an active person with a solid plan for their exercise. Here are some good questions to ask yourself before adopting!
Will the dog be home alone for long periods of time? This is not ideal.
Will the dog have plenty of exercise and attention?
Will you be able to work with the dog on any training needs they may have?
Will you be patient with them while they potty train?
Will you be able to pay for any medical treatments they may have over their life?
Can someone be home with the dog for a few months while they settle in?
Can you pick them up from one of the above airports?
What would you do if the dog had fear-based aggression?
What would you do if your current dog and the new dog did not get along?
What would you do if your dog bit you or someone else?
How To Rescue?
As you can see, rescuing a dog is a huge commitment and for us, it's entirely about giving an abused animal a second shot at life so we like to make sure our adopters agree! There is no such thing as the perfect dog, even from a breeder. These dogs, like purebred dogs, will have accidents, they will bark, they will need training, they may get sick, they need lots of TLC but, at the end of the day, you are giving them a second chance and they will be forever grateful of this gift!
Still interested in giving these angels a second chance at life? Apply here!