One of the most fun parts of dog rescue, to me at least, is guessing all of the possible breeds your new pup might be! Because there is no way to know what exact breed you are getting when you rescue a pup, the very best way to get the answers you are looking for is to do a doggy DNA test!
After researching various companies, reading hundreds of reviews, and comparing what each has to offer, we decided to use the Embark Dog DNA Test Kit on all three of our rescues, and we could not be happier with the results and process!
Not only does this test look at over 250 breeds your dog may be, but it also scans for over 175 genetic health conditions and traits your pup may have. On top of that, it even shows you other dogs your dog shares actual DNA with and your dog's estimated age! It really is such a fun and cool way to "get to know" your new pup, I highly recommend it!
How it Works-
Testing your dog's DNA really is simple. Take the swab, collect your dog's saliva, and then mail it on back for testing. It takes just a few short minutes and the hardest part is waiting for the results!!!
My Dog's Results-
Hamilton- 100% Golden Retriever
Waffles- 100% Golden Retriever
Winston- 83.9% Golden Retriever and 16.1% German Shepherd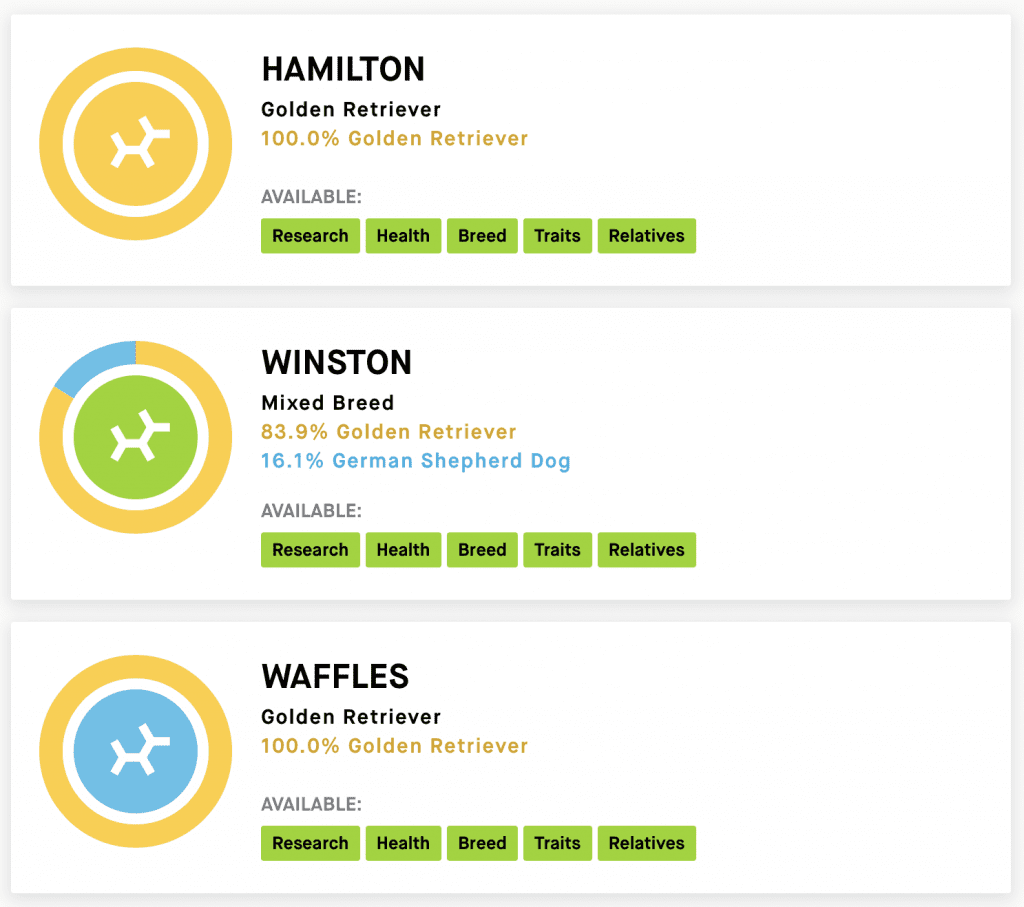 Order Your Kit-
Want to give this kit a try? This link will take $50 OFF. Click here to grab yours today!