As many of you know by now, this week we lost a heartbreaking battle when our 4th dog Pickles passed away from various pathogens that destroyed his body. We only had him just one day from China before we found out he was terminally sick so the whole situation was horrific. We are absolutely devastated by this loss and desperate to find out some answers so we booked a call with our favorite animal communicator, Sally Jenkins.
Sally is someone we use constantly as a tool for speaking with our dogs as she really is gifted at what she does and has helped us so much, especially this week when faced with such traumatizing events. Every single day, I made sure that she checked in with Pickles to let him know to keep fighting and to remind him how much we loved him. When it came down to having to decide what to do with Pickles not getting better, Sally had to ask him if he wanted to stay in his body. Pickles said he wanted to live but not if his body could not get better. As gut-wrenching as that was to hear, it did guide us in figuring out what was next.
Now that Pickles has passed and a few days have gone by, we wanted to check in with him to let him know what was on our hearts and minds as well as ask him a few unsettled questions we had left. Because so many of you love and adored our Pickles, we wanted to share with you the outcome of our call. We hope that this post heals your heart just a bit and reminds you to always think about What Would Pickles Do? He has truly touched my life in a way nothing and no one ever has. His heart and purpose are so important and powerful, he will forever be a huge part of our life and our work here. I love you so much Pickles.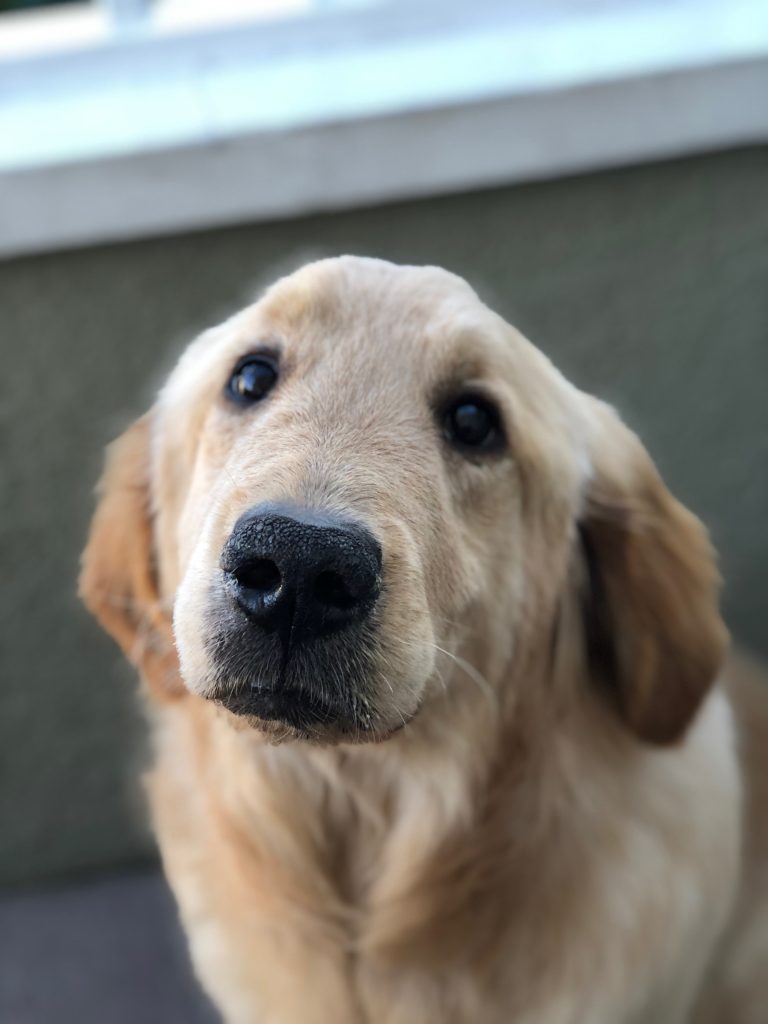 Questions For Pickles-
Is he happy? I am free and happy, please know that I am good and love you both so very much. I am so sad that everyone is sad though. I want everyone to be happy, please do not cry. You saved me and showed me what true love was and it was perfect, I was so happy. Meeting you both was truly the very best day of my life.
Does he know how much we love him? Yes, I knew how much you loved me and I wish I could have stayed longer. I am so grateful and I will always be nearby.
We did everything possible to keep him here with us, does he know? We spent thousands trying to save him, it's not about money but I need him to know, to us, his life was priceless. I would have paid anything to keep him here with me. You guys did more than anyone ever would have done. You could not have done anything differently.
Does he know he saw the ocean? Yes, it was so big with so much space.
What was his favorite part about our day together? Everything! The whole day was perfect but the best part was meeting us for the first time. He instantly felt like he belonged and was loved. But then he also loved our food, his toys, laying in bed and snuggling.
Please tell him how sorry I am that humans have failed him his entire life. All I wanted was to be the change his heart needed and I am broken that he was taken from me. Humans were mean to me but it is because they are sad in their heart. His purpose is to hopefully inspire change and love for all animals, plants and each other. The whole world has forgotten about love.
Does he want to come stay with us in spirit? We laid out his dog bed with some toys for him 🙁 Leave a toy out for me by the bed and I will visit you in the night. I will always be watching over you.
How will I know if he comes to visit? If you feel a warmth like the sun, that is me.
What does he think our purpose together was? To remind people what it means to love all creatures, not just humans but animals and plants as well. I came to you to help with what you are doing, so you can share and love will multiply, that is what is needed.
Where will he go now? It was unclear to Sally exactly where he is but he seemed very busy with other spirits on some sort of mission. She sees Pickles as an angel that came down to make a big impact and then leave to create a ripple effect.
Will he ever come back to me in physical form? He said he is not sure, it has not been decided yet.
Where does he think he got sick at? He is not sure, he thinks that it happened little by little, a little here, a little there and it just added up over time.
Was he ever left out in the cold? Does he remember being cold? He said he was cold a few times but not to focus on it because it does not matter now. All of his bad times lead him to us.
When did he start feeling sick? He did not feel sick because he was so happy and excited to be with us. When he got to the vet, he was able to notice how sick he was more.
I just want to let him know that I am devastated about losing him. My heart feels empty and like I lost my best friend. I feel so connected with him and I just don't know how to heal from it all. I just am so so so sorry Pickles that I did not get to you sooner. You got to me exactly when you were supposed to. All happened as it was meant to be, please do not think anything differently.
Why does he think what happened, happened? What did he learn from this all? Pickles wanted to remind me to keep doing what I am doing when you share your love for animals it multiplies and that's exactly what the World needs. His purpose was to remind humanity to learn to love better. If he would have made it, his story would not have had the same impact on the World.
Please let Pickles know that THOUSANDS of people around the world were praying for him and hoping he made it. People all over the world see how perfect and deserving of love he is. We are so sorry other humans did not see that perfection but please know that you were always good enough, you were perfect just the way you were and we will continue to love you forever and ever. He said he would love us forever too and always be watching over us.
How can I continue to carry out his name and life, what is his wish to be remembered by? Just keep doing what you are doing for animals and the World. Just remember that you were the best part of my life there and please don't cry. Thank you for showing me true love, it was perfect.
No one has a heart like Pickles and it's a shame we have to now live without him. It really is true, the best ones are usually the first to go. He was so much better than this place, I just hope and pray he is truly happy and at peace. I will do everything in my power to live out his purpose for the rest of my life here. Please consider opening your heart and home to an animal or human in need in honor of your Promise to Pickles.
Thank you Pickles for choosing me as your Mom, I will love you forever and ever my perfect baby and when it's my time, please be waiting for me.
For Pickles' Playlist, click here.