It has been very hot and humid where I live and I have an older pup who is prone to allergies. Halfway through our walk the other day, he threw himself down for a rest and a belly rub. As soon as he rolled over, I saw them… little discolored crusties on his bellies, the hallmark of his usual summer yeast infection flares. As soon as we got home, he had a bath and I applied my favorite topical to the lesions – Adored Beast Yeasty Beast Topical Spray!
This reminded me of all of the great products Organic Bunny has brought in to help you provide the best care for YOUR fur kid so we wanted to discuss our favorite supplements and health products today, and tell you a bit more about each one and why we love it! As always, we spend a lot of time vetting the products we use and suggest here so everything you read here is tried, tested, and true!
First Aid Kit-
Issues with our pets always seem to crop up at night, over the weekend, or on holidays… exactly when your regular vet is closed. Often times, if you can address some of these things early on, you can prevent a trip to the vet, or at least keep things in check until you can get there.
We all have a first aid kit in our homes, or go-to options when we ourselves are ill or injured, right? Did you know they make first aid kits for pets too? It's critical to have a kit already available in the home so you are prepared when your next accident strikes!
The Glacier Peak's First Aid Bundle is a great starting point as it contains a little bit of everything we need when a pet emergency strikes!
Inflapotion – Contains herbs known to reduce regular aches and pains.
HerbAprin – An herbal "aspirin" for dogs containing white willow bark.
Colloidal Silver Spray – A natural antibiotic wound spray!
Mountain Salve – A topical ointment for minor wound care.
Bach Rescue Remedy – A blend of flower essences to help calm our pets when they are stressed or anxious.
Inflapotion Oil – same as Inflapotion powder/capsule but only for external/topical use.
HerbAprin contains herbs traditionally used to help reduce aches and pains, as well as herbs known to be mild sedatives, promoting relaxation so your pet can rest and heal more comfortably. This works well in combination with Inflapotion to help relieve discomfort safely and effectively.
Please note- Do not use if your dog or horse is already taking a steroid or a non-steroidal anti-inflammatory. Also, although HerbAprin is ok for dogs and horses, it is not appropriate for cats!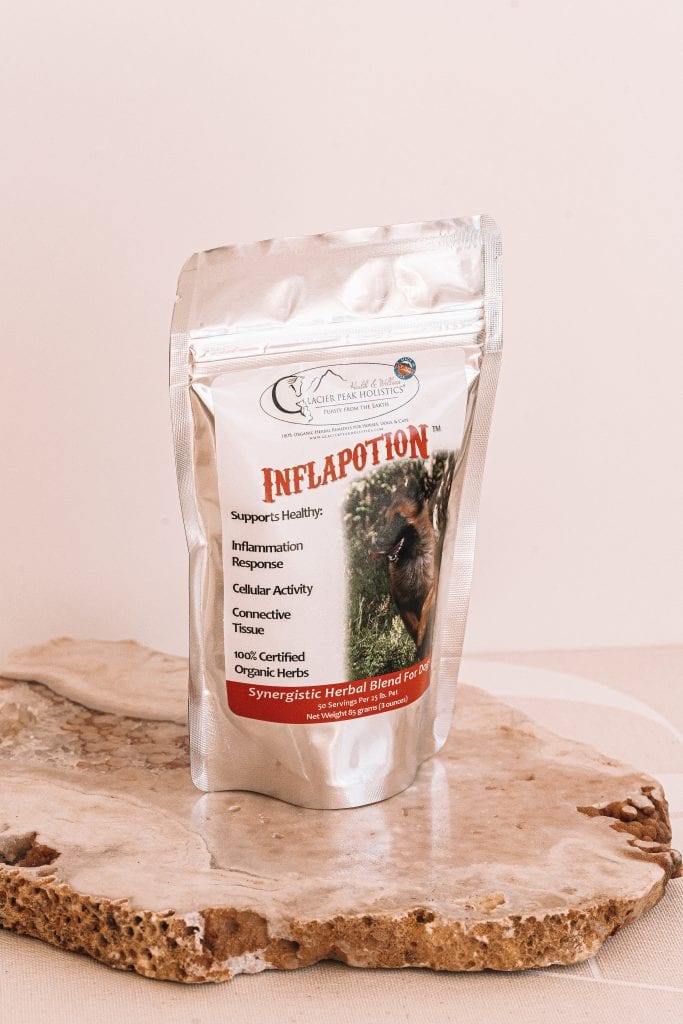 The Colloidal Silver Spray is actually patented; check out this study here showing its effectiveness!
Colloidal Silver can be used for external and internal issues: treating superficial wounds or spraying on your pet's teeth and gums to help maintain oral health. If your pet has significant dental disease or a heavy build-up of tartar, then they will need a visit to the vet to discuss a thorough cleaning. But this can help in the meantime, while you're waiting for your appointment!
Mountain Salve is a 100% organic salve that includes natural antibiotics and antifungal herbs in addition to the herbal blend used Inflapotion. It also contains essential oils for dogs selected for their healing properties and purity. It's great for small wounds, abrasions, and hot spots.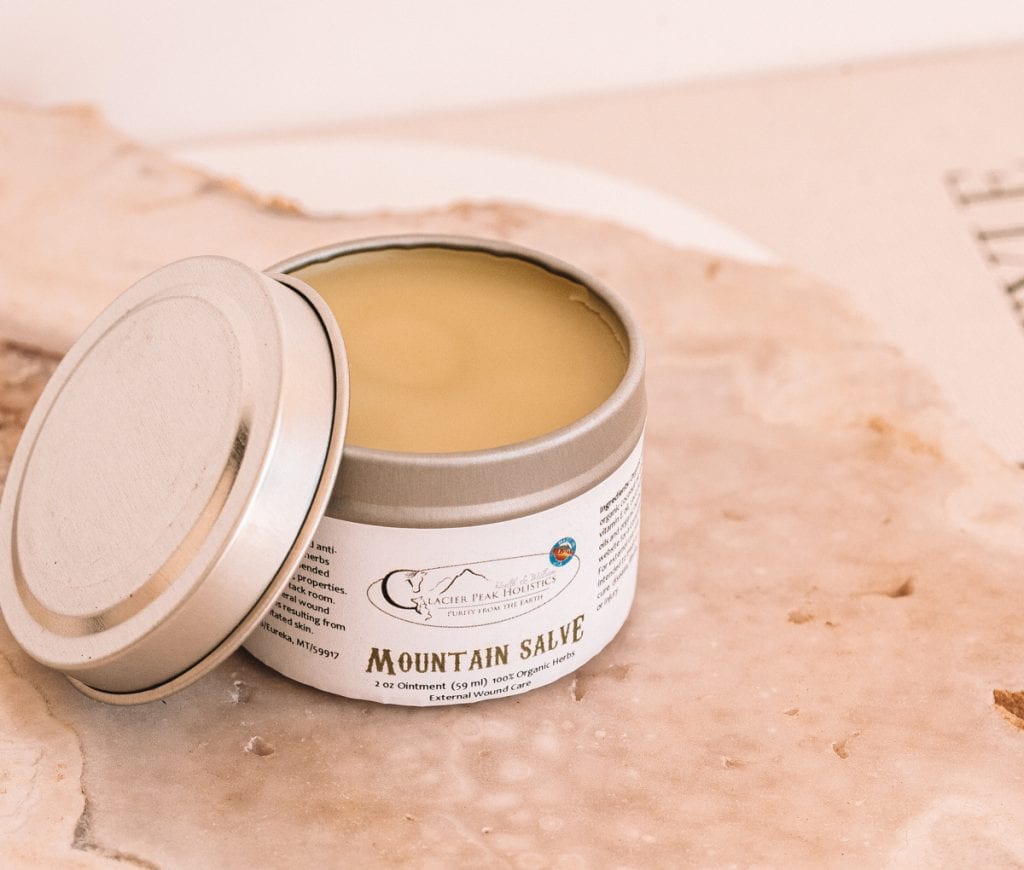 Also in the first aid kit is Rescue Remedy, a natural pet relaxant! I love Rescue Remedy for thunderstorms or fireworks. I usually dose every 5-15 minutes until I see my pup relax and chill out but no more than 4 doses. I see her settle down usually after the 2nd or 3rd dose. Be sure you only use the PET version, not the human version with your pets; the pet version is alcohol-free.
To grab your own pet emergency kit, click HERE.
Hot Spots & Yeast Buildup-
Have a dog prone to yeast build-up or hot spots? If so, a great product for more acute situations is Yeasty Beast Topical Spray which is fantastic for treating localized skin infections and hotspots. If you have a pet who suffers from skin fold irritations, this is an ideal product to use to cleanse the folds and help keep them free of infection. This can also be used on ears too! However, Yeasty Beast is made up of an apple cider vinegar base, which can sting raw skin… so avoid in these cases or ouch!
Pet Detox & Immune Support Products-
As humans, we are used to doing cleanses and detoxes but what about our pets? Our pets face a regular onslaught of toxins in the environment, from petrochemicals on the roads where they walk, to fire-retardants on carpets and furniture fabric on which they recline, to food additives in their daily meals…which is why we must consider detox protocols for them too! Check out some of our faves!
Anti-Vaccinosis by Adored Beast is a great homeopathic combination remedy to help relieve your pet of any adverse symptoms associate with vaccines. You just give 4 pumps twice a day into your pet's mouth for 2 days following the vaccine. I say "vaccine" because giving multiple vaccines at one time has been shown to increase the risk of adverse side effects: so ALWAYS try to separate your pet's vaccines by a minimum of 2 weeks. This can be used right after your pet's unavoidable vaccine or even years after.
This is a detox every pet should do once per lifetime even if years have passed since their last vaccine.
Glacier Peak Gold contains herbs that have been traditionally used to enhance the immune system, eliminate yeast, fungal and viral infections, and help reduce the toxic overload caused by processed food and environmental stressors. This can be a great addition to at-home treatment for infections, as well as helping your pet detoxify, for example after vaccines or after exposure to environmental contaminants, etc. It is for short term use only, not chronic use. It comes as a tincture so is really easily absorbed.
Glacier Peak's Daily Defense is another safe and gentle daily detox with options for both cats & dogs. This powder contains herbs traditionally known to detoxify the kidneys and liver, designed to help support the immune system. This also contains herbs known to contain high amounts of organic vitamins and minerals, which makes it a great nutritional supplement. We also love that this contains Diatomaceous Earth as it is known to protect them against parasite infestation!
Phyto Synergy by AdoredBeast is a 100% pure marine phytoplankton supplement. Phytoplankton are single-celled organisms that supply trace minerals, chlorophyll, essential amino acids, EPA, protein, carotenoids, antioxidants, amino acids, and vitamins. Taking this supplement can help increase energy levels, decrease inflammation, and reduce anxiety and hyperactivity. Additionally, it can help support-
Skin health
Mobility/joint health
Improved cellular function of organs
Digestion
Detoxification
Liver Support-
Adored Beast's Liver Tonic is a great herbal combination that supports detoxification and liver health. This tincture can be used to support patients with increased liver enzymes and is designed to support the healthy functioning of your pet's kidney and pancreas, as well as her liver and gall bladder. This herbal blend can also support pets with allergies by stabilizing the function of histamine in the body.
Gut Health-
Healthy Gut and Love Bugs by Adored Beast help to support a healthy gastrointestinal tract. They are great support on a regular basis, as well as during diet changes, times of stress, or when your pet's poop seems a bit off. I often use these products with a bland diet for a few days when my pup's stool is off.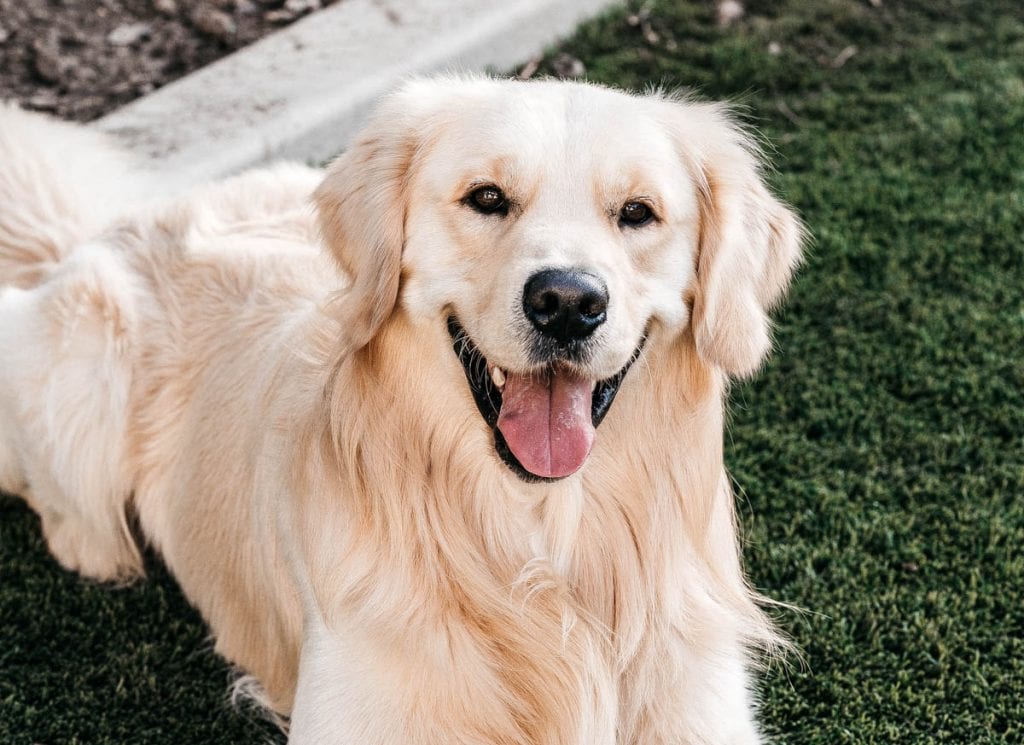 Joint Health-
If you are noticing that your pet seems a bit slow-moving on your morning walks, or just isn't able to jump up on that favorite chair of hers as often, Jump for Joynts is a homeopathic combination remedy that supports a healthy musculoskeletal system – joints, muscles, tendons, and ligaments.
Pet Health Testing Kits-
Finally, Organic Bunny offers a great wellness scan for those looking to get to the root cause of their pet's issues. To truly heal your pet, we must always dig deep and get to the root cause of their issue. From itchy skin or irritations to lethargy or lack of energy, this test will help identify the food or environmental stressors negatively affecting your pet.
Glacier Peak's Pet Wellness Life Stress Scan is a type of allergy test which uses biofeedback technology to identify energetic imbalances in your pet's body. It scans over 300 foods and environmental factors which can be causing your pet's immune system to overreact to allergens, by simply using hair and saliva samples from your pet.
In closing, our goal here at Organic Bunny is to always help you support your pet's health and wellbeing, in the most natural and "whole"istic way possible. We have stocked up on these amazing products to help you do just that! But remember, if your pet's symptoms are not relieved by at-home care, then you really need to call your regular, hopefully, holistic or integrative, vet to schedule an appointment.
Online Pet Educational Consults-
For those that need a little extra support, we also do one-hour educational consults. Not sure which supplements are best for your pet's issue? We are more than happy to help make some general suggestions to help you create the perfect routine for your pet!
To schedule your virtual educational session, head to this link here to choose a time that works best for you. We sure hope these tips helped!
Dr. Kristen