As you know by now, when it comes to what we feed our pets, I am a stickler for feeding our pets a nutrient-rich, high-quality diet because after all, pets are family too and they deserve the best! While you all know that I make our dog's meals daily, I do know that not everyone can make that happen.
I try my best to share tips and tricks of all sorts, that way, we all are doing our best, whatever that may mean for you. When it comes down to choosing the right food for your pet, there is a ton to consider so today's blog will be mostly catered to those that are seeking a better kibble or pre-made pet food option.
What stands out to me most about Open Farm Pet Food is how much higher their standards are as a whole. Most kibble brands are not using grass-fed beef and wild-caught fish, raised ethically. Their meats are never fed antibiotics or growth hormones and most importantly, their bake temperature is a low 200 degrees which is essential to avoid the carcinogenic reaction that can occur when baked at a higher temp. To read all about their awesome standards, click here.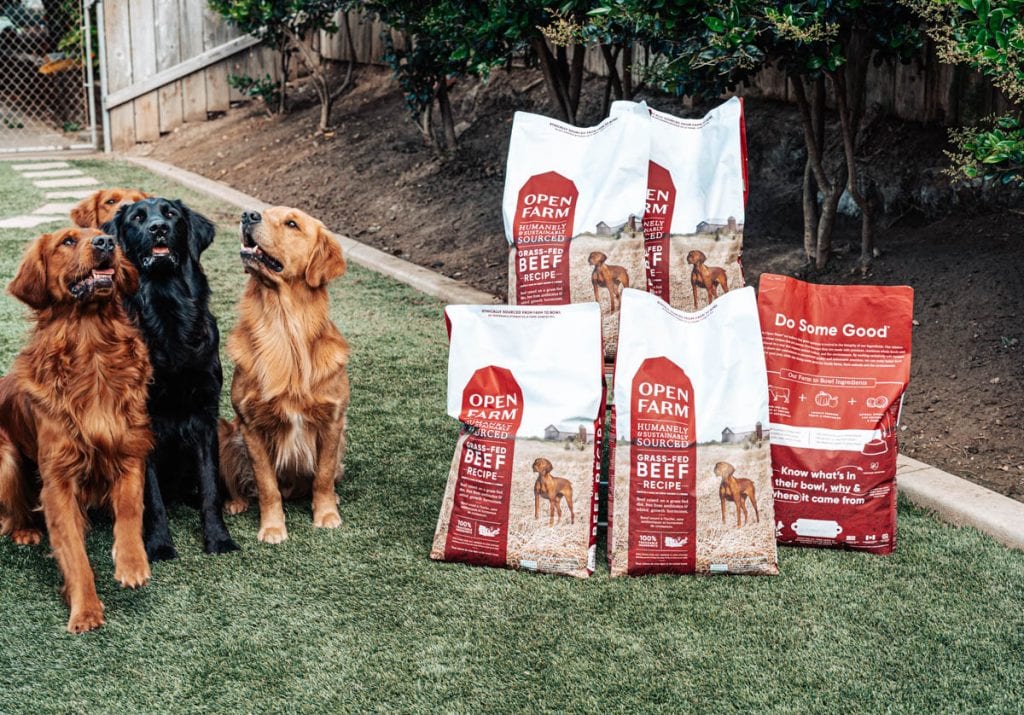 Open Farm Standards-
All kibble is baked at a low 200 degree F temp to preserve nutrients.
Made with many Organic fruits and veggies, exclusively non-GMO.
Kibble is never fermented which is a leading cause of bloat.
Meats are antibiotic and growth-hormone free & humanely raised.
Their Beef is grass-fed at pasture.
Loaded with leafy greens, coconut oil, turmeric & more super-foods!
They refuse to use Corn, Wheat, and Soy, amazing!
They accommodate a variety of dietary sensitivities.
Every ingredient they use can be traced online.
Their fish is Wild Caught and chicken is Organic.
Their empty bags can be picked up and recycled!
They also are very active in the rescue community donating food!
Types of Cat & Dog Food Available
Kibble- Because of the times and my fear of running out of fresh meat for the dogs while we push our way through Covid-19, we did stock up on bags of kibble in the Beef flavor. Beef is the most neutral meet so for those with sensitivities that can be a great option. This truly brings me so much comfort to know that if the food supply chain was disrupted, which many fear could be, I have enough food for them for a bit. If you want to do the same, you can check out their kibble options here.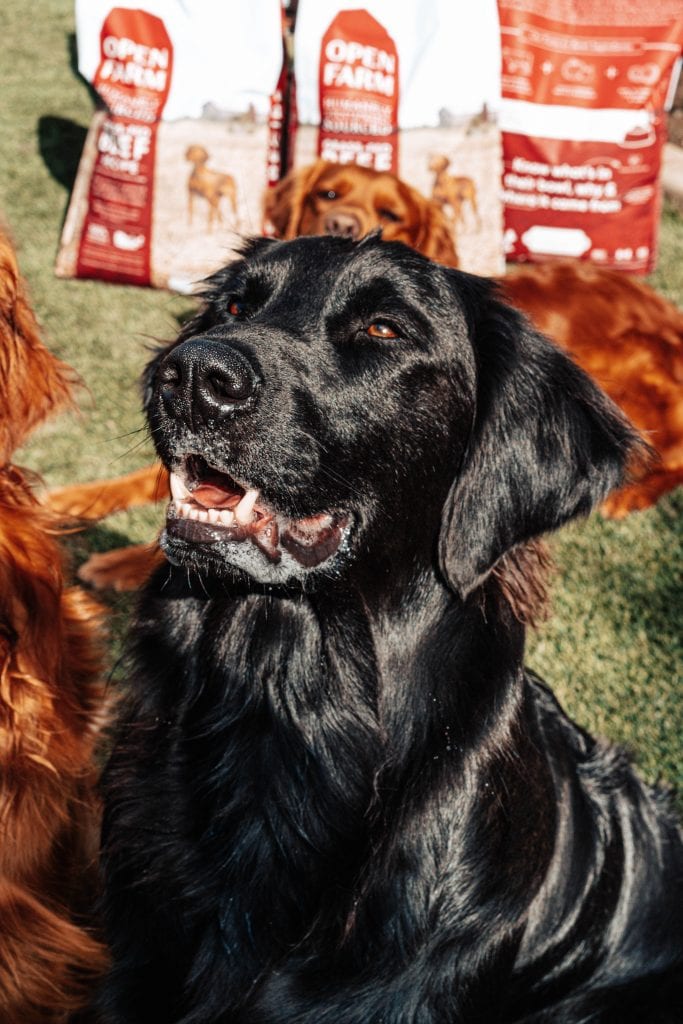 Gently Cooked Food & Stews- For those that want to skip kibble but try out home-cooked meals already made for you, their gently cooked options are awesome too, however, these options are only available in-store only so you would have to do a little digging around to find a location near you that had this. However, they do have pre-made stew options available here.
Freeze-Dried Raw- Also another amazing option to have on hand in case of an emergency OR if you simply prefer a freeze-dried, raw option! These can be used as nutritional toppers or as complete meals! This is a great option but considering I had 5 dogs, kibble was the bulkiest option. We also avoid raw for our dogs as it can be harder on their digestion. Raw is best for healthy dogs with no pre-existing issues they are working to heal. This blend is so awesome though, loaded with Organic carrots, blueberries, cranberries, kale, pumpkin seeds, spinach, organ meats & more! View all freeze-dried options here.
Food For Cats- Don't worry kitty peeps, I have not forgotten about you! Open Farm also makes cat food too, wet food included which is super exciting. I personally prefer feeding cats wet food to avoid kidney problems later in life so it's nice that they carry this option. To view their pre-made kitty food options, click here.
Treats & Supplements- In addition to all of the above, they also make some pretty awesome treats and supplements. Be sure to check out their treaties and supplements here.
Coupon Code-
As you can see, for a pre-made option that you can get delivered to your door, Open Farm is a great option. If you would like to try it out, you can use code BUNNYSBUDDIES10 to save off your first order! If your pup tries it and enjoys it please share a comment below! <SHOP>