Rescue Dogs From Boknal
$10,035
of
$15,000
raised
Most people are somewhat familiar with Yulin, the horrific dog meat festival that happens in China every year but did you know that in Korea, they have a similar slaughter-fest in which an estimated 2 MILLION dogs are killed for human consumption in a festival like environment?
What Is Boknal?
Boknal celebrates the hottest days of the Summer by killing all of the dogs they have spent the year raising for food. Unlike China, in which they kill mostly strays and stolen pets, Korea has dog farms in which they are bred for consumption. Many families will also buy dogs and excessively feed them all to sell their overweight dogs to butchers, as you can imagine, it's heartbreaking.
Once the dogs are killed, they usually make Boshintang, a spicy soup made from vegetables and dog meat in the belief that it will invigorate the blood and give them more energy and vitality, however, families of all ages attend meat markets for a day of "fun" while dog's cry for their lives in the background.
Most of the dogs are severely abused, shoved into plastic bags while alive, suffocating to death just minutes before they're slaughtered and you can even buy your very own live dog for slaughter as if you are at a farmers market picking out apples. People are also known to keep dogs as pets for years and then casually slaughter them one fine afternoon at a family BBQ.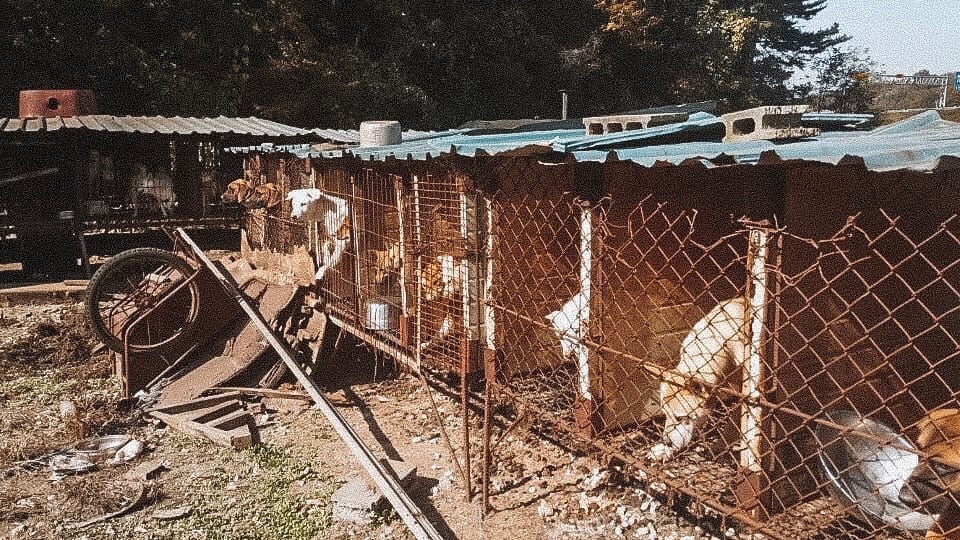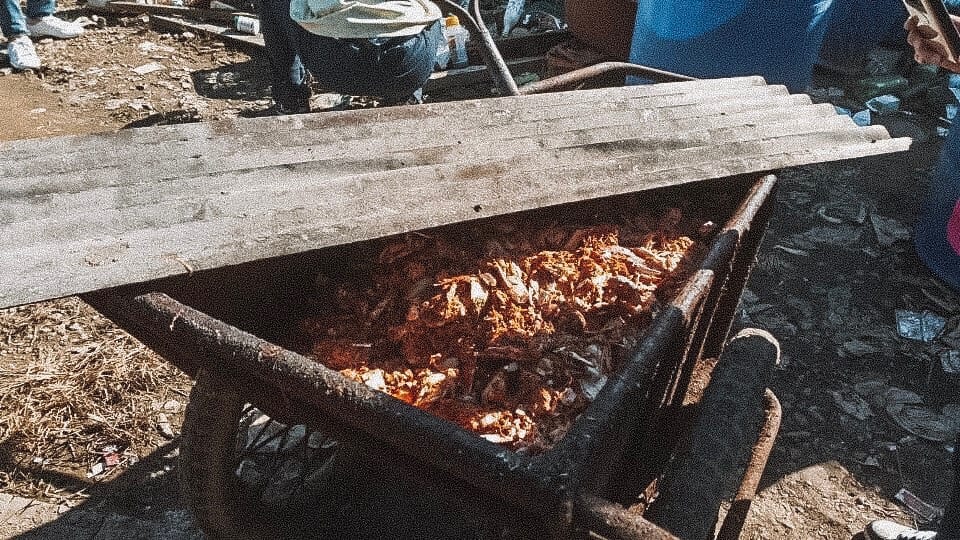 Dates of Boknal 2018
Boknal is a 4-week event, starting on July 17th, ending August 16.
Rescue Efforts-
Because we work closely with groups in Korea, we are hoping to raise money to support this year's rescue efforts as they plan to have hundreds of sick dogs heading their way. Most of these dogs are crammed into tiny cages, crates, or found in chains covered with skin diseases, infections and more which means rescue groups will be drowning in vet bills. 
Groups NEVER like to pay for dogs as that feeds the problem, however, during such life or death scenarios, activists will liberate the dogs by any means possible, using any resources they have. Every rescue is different but as you can imagine, activists are risking their lives by saving dogs during this time.
Donations Used For-
By donating today, 100% of your donation will go to helping dog meat victims saved in South Korea. From medical treatments and testing to buying food and supplies for them, every penny we raise will go to those saved from the dog meat trade in Korea. Once treated, they will then be up for adoption through Bunny's Buddies for those that want to give them a true second shot at life.