If you follow us closely here at Bunny's Buddies, you know we are huge fans of going the natural route whenever possible, especially when it comes to pain management or calming an anxious pet. Many of you are always asking our opinion on using CBD for your pet so I wanted to have a blog piece that you could reference on why we are fans of it, as well as the brand we trust and love for our pets! Please remember, this is not medical advice and simply our opinion. Always check with your holistic vet to ensure CBD is a good route for your pets.
Why We Love CBD For Our Dogs-
CBD has a wide range of benefits without the psychoactive properties found in marijuana.
CBD can be used on both dogs and cats.
Often used for- Calming effects and promoting overall wellness of pets.
How & When We Use It-
It's very important to note that I really only use this in certain situations when our dogs appear to be in pain or I know situations are coming that may make them nervous like 4th of July! I do notice that it takes some continued use to see the best results so I would give it a full week of use to see the best results. If I have to choose between a synthetic pain killer and CBD, it's an easy choice for me to make, however, if your dog is in severe pain, CBD, alone, may not be enough which is why it's important to discuss your options with your holistic vet. I note holistic because conventional vets will typically not often be in favor of using CBD products whereas holistic vets are.
Why We Love Veritas Farm-
Comes with a Certificate of Analysis to show there is not more than 0.3% THC, this is very important!
Made without toxic pesticides or extraction chemicals.
Made from Hemp Oil extracted from Hemp Flowers
100% Colorado-grown on their family farm.
Also contains Organic MCT Oil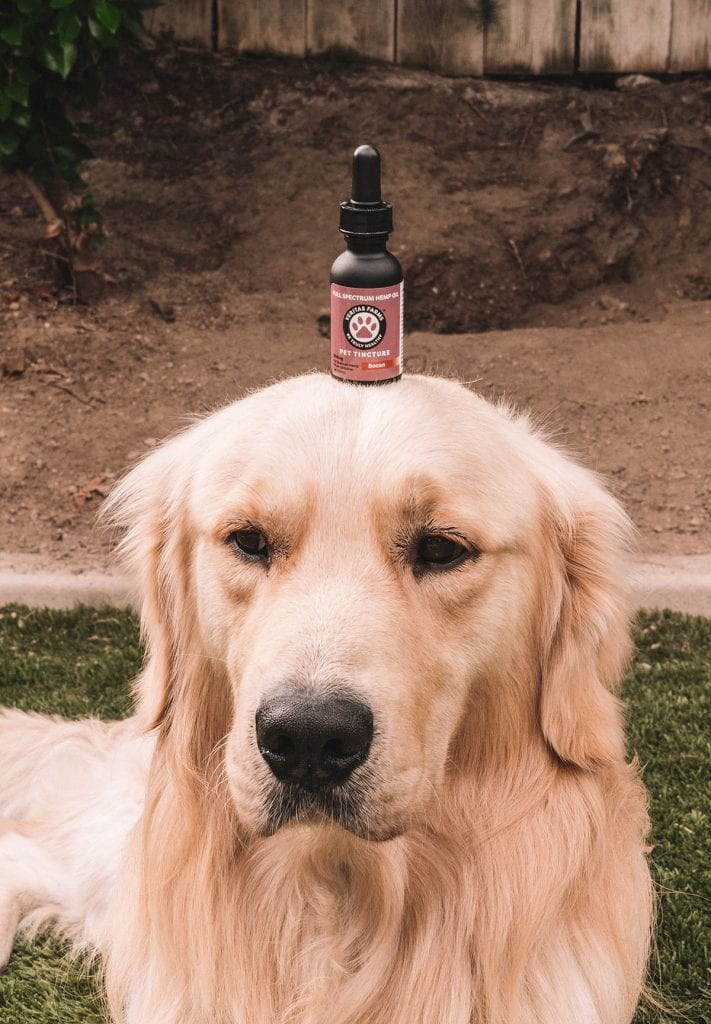 Dosage-
Figuring out how much to give your pet is very important! For our 65 pound dogs, we usually give 1 dropper + 5 drops, per Veritas Farm's website. To figure out your perfect dose, head here and scroll down.
SHOP-
To try out Veritas Farm's CBD for you or your pet, head to their website here.